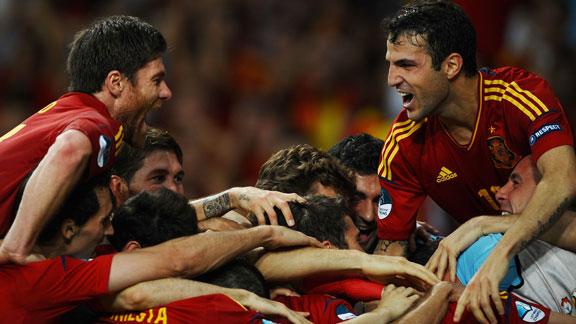 There is no intrinsic beauty in football. Beauty comes from efficacy. A stepover is pointless unless it beats a man; a save irrelevant if a forward puts the rebound away.
That is why people started to turn against Spain at Euro 2012. Their perfectly-honed tiki-taka, the key to European Championship and World Cup success, stopped creating goals.
For long spells, it didn't even create chances. The players just passed the ball sideways for their own amusement, racking up record figures in every statistical category but the important one.
So beguiled were the Spaniards by their own technique and vision that they forgot the point of it.
Last night the beauty came back, because those extraordinary gifts led to some brilliant goals and an historic third consecutive major tournament triumph.
The final didn't 'prove' Spain are exciting any more than the semi-final 'proved' they are boring - they can be both. Often in the same match.
Having been brought up with a philosophy of playing football 'the right way', Spain are sometimes over-eager to defend their style.
They should not bother. When you have won as much as them, just show the critics your medals and invite them to sit down.
In football, only winning is truly beautiful, and Spain have shown themselves to be one of the most effective winning machines football has ever seen.
In a game of so much random, it's true that a team can ride their luck to glory, like Greece in 2004 (or Chelsea in 2012).
Win two in a row? That's no fluke. Three had never been done at international level before last night.
It'll be that combination of always scoring goals and never conceding them that does it.
In their last 15 Euro and World Cup finals matches, Spain have won to nil 11 times. That's trophy-winning form.
So, where do Spain stand in the all-time international football rankings?
It may well be futile to compare teams from different eras - it is also fun.
So here is Early Doors's top five vintages, in tension-ratcheting reverse order.
5-Italy 1934-1938
For: Apart from Brazil, the only team to win consecutive World Cups. Contained legendary names like Giuseppe Meazza and Silvio Piola.
Against:
Early Doors has never seen them play, and neither have you. And the whole Mussolini association, while not the players' fault, takes some gloss off.
4-Hungary 1950-1956
For: Led by the 'Galloping Major' Ferenc Puskas, The Magical Magyars redefined how the game was played in those years, going six years and over 50 games unbeaten and doling out some legendary hammerings such as the 6-3 against England at Wembley.
Against:
Six years unbeaten apart, that is, for the 1954 World Cup final, when they lost to West Germany in Berne. Oops.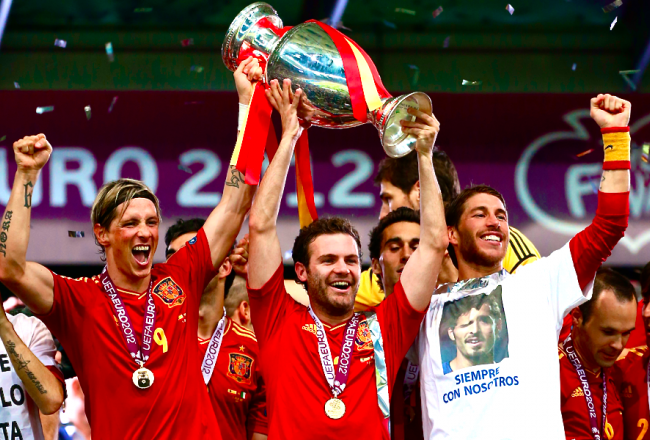 3-West Germany 1966-1990
For: The Germans put together just an absolutely ridiculous spell of sustained excellence - reached five out of seven World Cup finals, winning two. And tacked on a Euro '80 triumph to boot.
Against:
The constant evolution of brilliant players means there is no signature team. Perhaps the best West German side - 1974 - won on home turf and are popularly considered an inferior team to the Dutch. It's an unfair perception, but it's a perception all the same.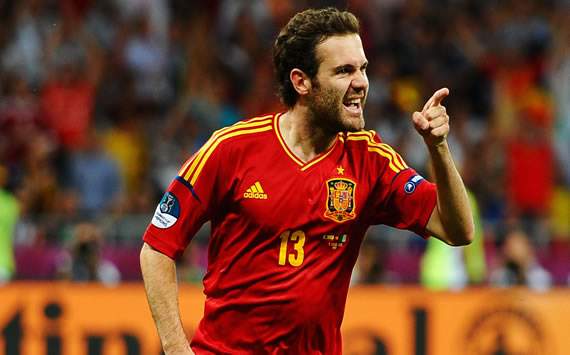 2-Spain 2008-2012
For: Nobody has ever won three 'proper' international tournaments in a row until now. ED confidently predicts that 20 years from now, Xavi and Andres Iniesta will be remembered as two of the top dozen players of all time. And in 2014 - in Brazil - they will get a crack at the top spot in this list.
Against:
Had to negotiate a penalty shootout en route to both European triumphs. Win 1-0 a lot. Didn't really have a striker at Euro 2012.
1-Brazil 1958-1970
For: Three World Cups in four editions mean Brazil still set the gold standard for international dominance. The 'front five' of the 1970 team - Gerson, Jairzinho, Tostao, Rivelino and Pele - is probably as ludicrously brilliant a quartet as has ever set foot on a pitch.
Against: Didn't win a South American championship during their period of globe-straddling dominance. And that Pele's a bit annoying, isn't he, what with comparing himself to Beethoven and forever doing Lionel Messi down.
So, what to make of it from an English point of view? How can we emulate Spain's achievements? Most likely, we can't.
It's all very well pointing at the best team in the world and saying: "We should be like them."
Of course we should be like them. They're fantastic. And by the time we develop our young players to play like them, tiki-taka will be obsolete. The best teams will have moved on to something better.
If you copy what is good now, you'll always be 10 years behind the times. Proper coaching is vital of course, but the top nations set trends rather than following them.
For more immediate inspiration, England need to look to last night's bridesmaids Italy, led by the magnificent Cesare Prandelli.
Like England, the Azzurri came into the tournament with a limited squad, further reduced by injury and off-field reasons.
Like England, they had a couple of outstanding individuals supported by emerging players and solid citizens.
Unlike England, they not only played above themselves, they fearlessly went toe-to-toe with the two pre-tournament favourites, beating Germany in the process.
Yes, they came unstuck against Spain. But for the hour when they had 11 men, Italy weren't half bad. They dominated possession - against Spain! - and created chances.
Yes, they took risks, and yes, they were punished. Their approach didn't quite work, but at least they gave themselves a chance of victory as well as defeat.
Which brings us to Prandelli. The English love to mock tinkering Italian bosses. A nation that reveres Harry Redknapp's tactical simplicity ('Just f****** run around a bit') cannot comprehend the constant tweaks and alterations.
And how Prandelli changed Italy, starting the tournament with three at the back including a central midfielder, Daniele De Rossi, before reverting to a back four (changing both full-backs in the process).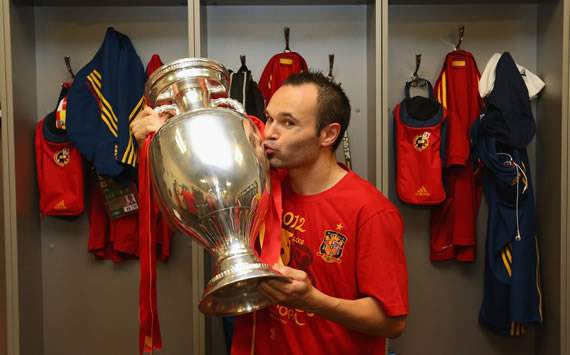 No England manager has done anything like it since Bobby Robson happened upon a sweeper system midway through Italia '90. In other news, it was England's best tournament of the last 46 years.
England managers seem to get over-pally with players, or remain coldly aloof. Nothing in between.
Prandelli nurtures and cares for his players, while demanding good behaviour - he won't pick players suspended at club level.
No wonder he coaxed some fine performances from Italy's twin enfants terribles, Antonio Cassano and Mario Balotelli.
As for the final - Prandelli could have parked the bus and prayed for penalties, but that would not have suited to his raggedy group of defenders whose most accomplished member - Giorgio Chiellini - was exiled at left-back before going off injured for the second time this tournament.
ED also reckons the coach is blameless for running out of substitutions with half an hour still to play. Italy suffered two game-ending injuries, and while there is an element of danger in using up all three changes early in the second half, you have to do something when you're two goals down to Spain.
You might not get criticised if you sit on your hands at 2-0 behind, but you're sure as hell not going to win either.
While England exited the tournament wondering what might have happened if they had actually played some football, Italy go home knowing they achieved their maximum.
Better to regret something you did than something you didn't do.
A lesson for cautious, fearful, tentative England if ever there were one.
QUOTE OF THE DAY: "Football is my life. My life would mean nothing without football." Good job Andres Iniesta is pretty good at football, then.
FOREIGN VIEW:
"¡¡¡GOOOOOOOOOOOOOOOOOOOOOOOOOOOOOOOOOOOOOOOL!!! ¡¡¡GOOOOOOOOOOOOOOOOOOOOOOOOOOOL DE ESPAÑA!!! ¡¡¡GOOOOOOOOOOOOOOOOOOOOOOOOOOOOOOL DE TORRES!!!" Our Spanish Eurosport-Yahoo! colleagues are definitely not bored of winning yet.
Check out their Euro 2012 final matchcast
for a masterpiece of repeating vowels.
COMING UP: A full and massive Euro 2012 debrief - incoming! We'll have the reaction of the European press to last night's goings-on, some tournament awards, a lovely slideshow and several truckloads of reaction. In summary, Spain = Good.
In more important news, the 'Bot is back! Eurobot returns this morning for two months of non-stop transfer tittle-tattle!